Gallagher's Steakhouse

Make a Reservation
Located in the Strip's Big Apple, Gallagher's Steakhouse replicates the look and feel of the original in Manhattan's theater district, where it has been serving dry-aged beef since 1927. Diners get the choice of selecting their own steaks from the restaurant's meat locker and watch it being grilled over a hickory charcoal grill. Death by Chocolate is the favorite end of the meal treat which is Gallagher's triple-decker chocolate cake that will feed the whole table.
---
---
Photos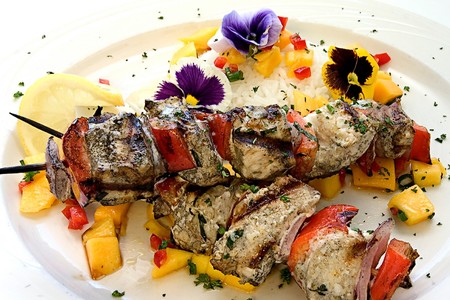 ---
Restaurant Info
Address:

3790 Las Vegas Blvd. S.,

Las Vegas

NV

89109

Cross Street: Tropicana Ave.
Category: Casual Dining
Reservations: Unknown
Parking: Street | Valet Parking |
Payment Options: VISA | Amex | MasterCard | Discover |
Corkage Fee: N/A
Website: http://www.nynyhotelcasino.com/
Phone: 702-740-6450
Business Hours
Monday

Tuesday

Wednesday

Thursday

Friday

Saturday

Sunday
---
F.A.Q. - Frequently Asked Questions
---
Map
Restaurant Address:
3790 Las Vegas Blvd. S.,
Las Vegas
NV
89109
---
User Reviews
Melt in your mouth steaks
This has to be one of the best steakhouses around. The steaks are aged in a humidor and taste so good, the seafood platter is just as good, I have never seen such large shrimps before,they are definatley a 2-3 bite shrimp.The service is great and the resturant is tucked away whith a great ambiance. a to die for resturant.