AquaKnox

Make a Reservation
Tucked inside the Venetian, AquaKnox is an oasis in the desert. Chef Tom Moloney's "global water cuisine" delectably weaves together bold international flavors and fresh, quality ingredients. A pan-seared grouper is paired with lobster-miso broth, soba noodles, and baby bok choy, while day boat scallops are served alongside parsnip puree and citrus jus. The dining room sets a perfect stage for such stunning cuisine—it is itself awash in bold colors and forms. Next time you are feeling parched, head to AquaKnox for a refreshing, mouthwatering experience.
---
---
Photos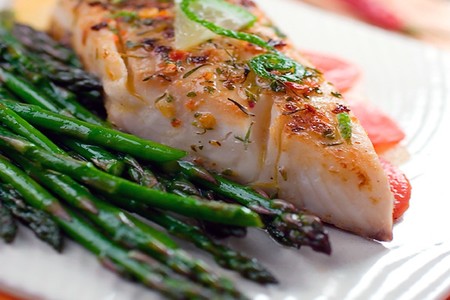 ---
Restaurant Info
Address:

3355 Las Vegas Blvd. S.,

Las Vegas

NV

89109

Cross Street: Spring Mountian
Category: Fine Dining
Reservations: Recommended
Parking: Street |
Payment Options: VISA | Amex | MasterCard | Discover | Diners Club |
Corkage Fee: N/A
Website: http://www.aquaknox.net/
Phone: 702-414-3772
Business Hours
Monday

Tuesday

Wednesday

Thursday

Friday

Saturday

Sunday
Features
Full Bar
Late Dining
Private Room
Smoking Area
Personal Wines Allowed
Lounge / Bar
Chef's Table
---
F.A.Q. - Frequently Asked Questions
---
Map
Restaurant Address:
3355 Las Vegas Blvd. S.,
Las Vegas
NV
89109
---
User Reviews
Cool place
Cool place. Dress cool. Be cool. Kelli, Tyler, Tx.